Rank # of Sales (1h):
152
Spider-Man - No Way Home
Stan Lee's legendary hero has been swinging from skyscrapers, saving civilians and putting the smackdown on monstrous villains since 1962. We've been entertained by Spider-Man's countless exploits, and now the time has come for him to hit the big screen again in Spider-Man: No Way Home this December. In celebration of this event, Sony Pictures Entertainment and WAX have partnered to bring exclusive promotional Spider-Man: No Way Home NFTs to the WAX Blockchain.
spiderman Stats
Largest Sale (60m):

$0.00

Largest Sale (7d):

$50.66
Packs: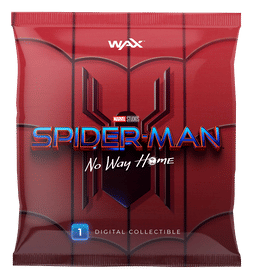 Spider-Man™: No Way Home NFT Pack