Chimp Time
Written on: Mar 27, 2023
Disclaimer: Everything described in this article is currently in development. As such, timelines and exact feature sets may change as we come closer to release.
It may feel like it was just yesterday that we launched our Mystery Packs and let the AI Chimps out into the world (as well as a bunch of other goodies). Well, it's finally time for some updates on the AI Chimps as well as a long over due update on the Chain Chimps.
Set Bonus
Let's get the easiest piece out of the way. We promised a set bonus for collecting all of the AI Chimps, and it's finally time to show that off. Originally, we were going to add a 13th AI Chimp. There's now going to be a 14th AI Chimp too.
These bonus Chimps will be automatically distributed to everyone holding a full set of AI Chimps on April 15th, 19:00 UTC. Collecting multiple sets will result in multiple rewards.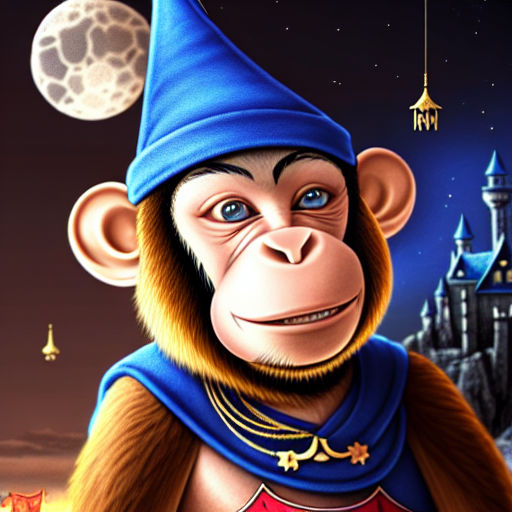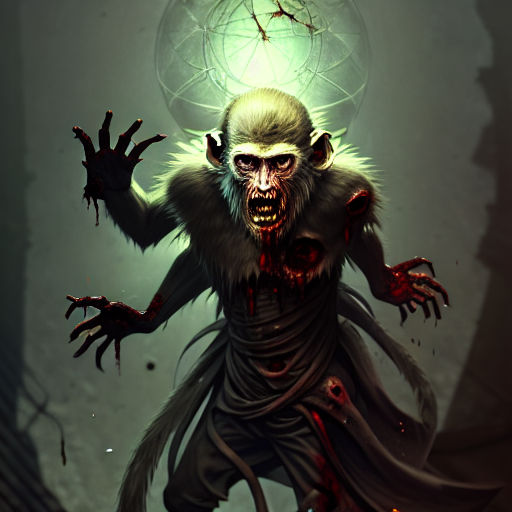 Introducing, Wizard Chimp and Zombie Chimp.
As of this posts writing, there are have only been 11 Legendary AI Chimps opened from packs. That means, if you want to get the set bonus, you'll need to either find a Legendary Chimp on the secondary market, or get lucky and open one in a pack (there are about 100 left)!
Chimp Card
Bonuses are great, but where's the promised utility? It comes with the introduction of the Chimp Card. Think of it as a sort of "loyalty card", which allows you to burn your Chain Champs NFTs to accumulate points on your card.
With each NFT you burn, a set number of points will be added to your card. These points can be used in two different ways.
Tier Rewards – There will be different tiers gated by a minimum number of points. These will be relatively simple bonuses, like 2% off all drops, and 10% off all Chain Champs drops.
Paid Rewards – These are rewards that will consume the points on your Chimp Card. They will generally be tied directly to our premium products. An example would be redeeming points for a "1 Month Access to TRUST"
We believe this will create an interesting balance where users can start by accumulating points and then choose to burn their points if they want to put them directly to paying for a service or feature in full instead.
At this time, we are still working on the list of tier rewards and paid rewards. Everything above should be considered as an example, and not a statement of what will be available when the Chimp Card is released.
It's also worth noting that rewards will change over time. New rewards may be added, and old rewards may be removed. Tier Rewards may also be rebalanced as the program develops.
The Chimp Card is currently estimated to be available by the end of Q3.
Chain Chimps – CHMP
Before we dive into the new use for CHMP, we're going to explain what a Chain Chimp represents.
The intent behind the Chain Chimp has always been to offer a membership to Chain Champs. You can draw parallels between this program and memberships on other sites in the Web2 space.
We wanted to take traditional memberships and reimagine them for Web3, letting users own the membership, and control how they redeem the benefits associated with them.
However, this also means that owning a Chain Chimp does not guarantee access to a specific feature forever. Features change, features are removed, and features are added. It's important to understand this, given our recent changes to Auto Buy. Auto Buy has always been a member locked feature, and that's what a Chain Chimp provides access to – member locked features.
TRUST
With that said, the latest member locked feature is access to detailed queries through TRUST. Soon after TRUST is released, users will be able to redeem 1 CHMP for 5 Premium API requests to TRUST.
As we announced earlier, basic TRUST features will be made freely available on WAX. Premium TRUST features add another level of detail to information users are looking for.
Every premium request can return information like:
Associated Accounts (great for finding multi-accounters)
Score breakdowns
Collection Analysis
TRUST Score from other supported networks
We'll also be expanding this list as TRUST grows. Our hope is that opening up premium requests for CHMP will make it easier for the community to access the finer details of TRUST.
---